Gear Construction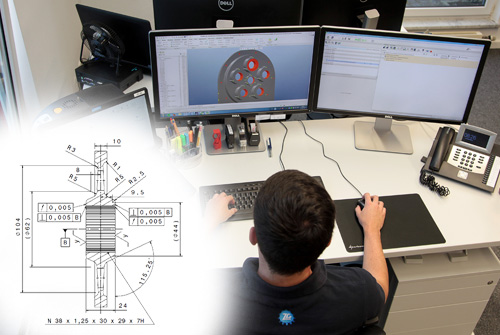 MAHLE ZG Transmissions GmbH is equipped with numerous established CAD programmes and the respective development environments.

In co-operation with our customers, we take care of the construction from the basic component and assembly frame, through the dimensioning and detailing of the components and the engineering drawing, to the list of parts.

We resort to sophisticated calculation programmes to achieve the optimal design of components in line with the construction.