Construction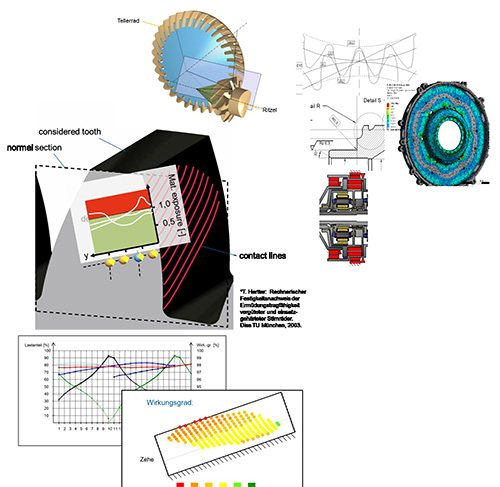 ZG carries out the construction – from the first line to the completed set of drawings for all gear components

ZG has sophisticated gear calculation software, such as "MASTA" from SMT.

ZG's expertise in the field of gearing design, particularly in the design of planetary and bevel gears, is the guarantee of efficient gearings with inconspicuous acoustics and a high level of load capacity.

MAHLE ZG Transmissions GmbH has been realising housing constructions (pressure die and sand casting) for many years.

Constructions will normally be accompanied by FEM calculations of the strength and deformation.