Concept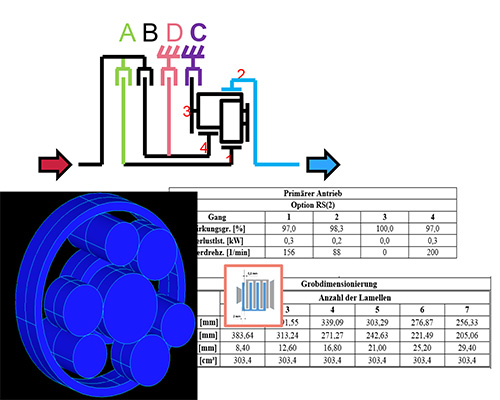 Based on the gear mechanics, "PlanGear" will propose several gear structures (e.g. a Ravigneaux gear set).

The essential elements of the gear, such as gearings and switching elements, will be dimensioned automatically.

The last step of the synthesis is the creation of the line sketch and the corresponding rough construction.