Structure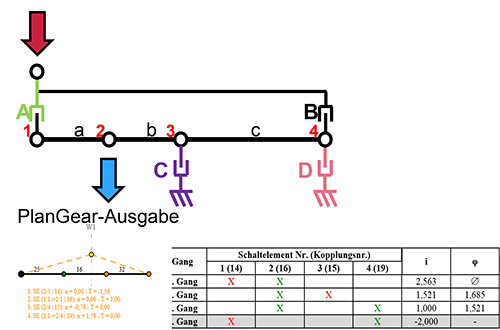 The identification of possible gear structures is termed "gear synthesis".

MAHLE ZG Transmissions GmbH resorts to "PlanGear", an in-house software for gear synthesis.

"PlanGear" uses desktop or mainframe computers for its calculations – depending on the complexity of the respective problem.

For this purpose, ZG developed an algorithm based on a beam-analogy model.

Fully-automated gear synthesis is, therefore, possible for automatic, dual clutch and hybrid gears. On principle, the gears can consist of any number of shafts, spur gear stages and planetary gears.

The visual display of the gear mechanics, switching matrix, capacity load matrix, etc., and the corresponding ranking will be the outcome of the synthesis.